Happy Valentine's Day, my sweets! I've hosed you down with an absurd number of
Valentine projects and ideas
, but if you're still empty-handed, here are a few last-minute sentiments you could email. After smacking yourself in the head for being so clueless, of course.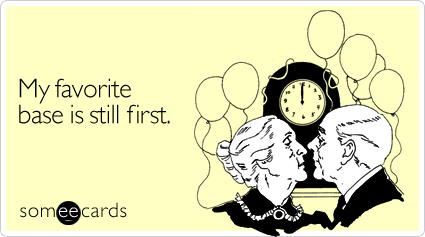 All cards found here
Surely you're familiar with Some Ecards? They are hilarious, and so completely inappropriate that I couldn't bring myself to post my favorites
(like this one and this one)
. Whatever this day has in store for you, I hope it's filled with love! Let's get back to the job of home decorating tomorrow, shall we?!